There is limited availability and this 50% OFF REGULAR PRICE OFFER may be taken down at any moment!

Superb Quality
Two Hands is manufactured with premium components for superior craftsmanship and durability.

No-Hassle Returns
If you're not happy with your Two Hands product for any reason, feel free to return it within 30 days of purchase for a full refund.

Quick Delivery
Your Two Hands device ships direct to the address of your choice for convenient shopping and gift-giving.
2021 Demands New Lines of Defense.
Well Here's a Big One
What if someone told you that the public sanitizing stations we use are also used by hundreds of people each day and are actually covered in those people's germs and bacteria? Sure, the sanitizer kills the germs, but who wants to be using hand pumps or bottles that could be covered in the very thing we're trying to avoid!
Two Hands effectively solves this problem once and for all. Two Hands is the latest and greatest hand sanitizing device that is compact enough to take with you anywhere; and the best part, it doesn't require any touch whatsoever! Just fill the reservoir with 75% alcohol and Two Hands will do the rest! This is one product you will absolutely not want to leave the house without.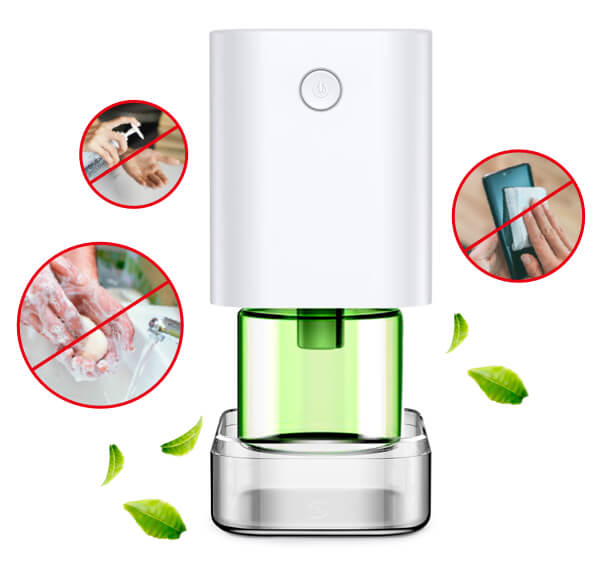 Perfect for Your Hands, But Not Just for Your Hands!
Two Hands is effortless to use, yet effective enough to kill harmful germs and bacteria. Using it is a dream. You don't even need to touch it! Just wave your hand above the device and it shoots a mist of disinfectant onto your hand. There's no cross-contamination of any kind and there's no worry about touching a disgusting pool of other people's germs and bacteria.
Disinfects Lots of Other Things, Too
Perfect for your hands, but that's not all! Two Hands can also disinfect cell phones or other objects like your keys or your glasses! Just hold your object approximately 12cm above the sensor for complete disinfection!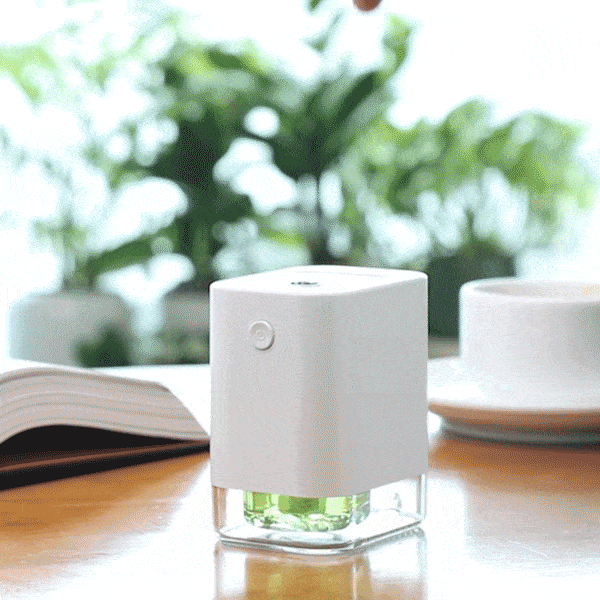 How to Use Two Hands Sanitizer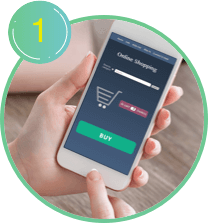 Order your own Two Hands from
the authentic website.
Don't be fooled by cheap imitations and knockoffs. Get the real deal for real results.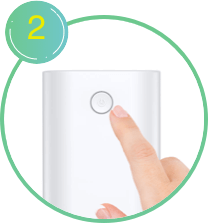 Short press the power button
once to start the device.
Short press the power button twice to turn off. If the unit is not used for 24hrs, it will automatically shut off.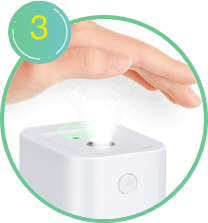 Wave your hand
(or object).
Infrared ports will trigger the device to automatically spray out an alcohol solution to sterilize your hands (or objects).
What Our Customers Have to Say About Two Hands
Perfect for health care professionals and facilities
I use these in my private health care office and the patients love it! They can sanitize their hands or cellphone by simply waving over the top. It senses the movement. So easy! All I have to do is fill the reservoir and go! No sloppy messes and, best of all, no touch! Great product. I'd buy it again.
Jane R. – San Fransisco, CA
Special Offer on Now!
Lock In Your Order! These May Not Be Available Again for Months!
Enjoy convenient no-touch sanitizing on the go wherever you are! Take it to the library, or the restaurant, or the shopping mall, or wherever you want, and you'll never be worried about picking up germs and bacteria from other people again.
There is limited availability and this 50% OFF REGULAR PRICE OFFER may be taken down at any moment!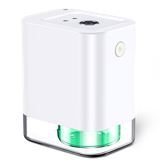 {firstName} {lastName} from {location}
just purchased: Two Hands
JUST NOW